Metro North WIOA Youth Grant Program
2021 – 2022
The Direct Access Program addresses smaller-scale training needs by making training slots available free of charge to businesses that are eligible for the Workforce Training Fund.
Businesses should consider the program when:
Their workforce is smaller than 100 and in need training for current technologies.
Training needs cannot be easily met by with in-house funding.
Individuals should consider the program when:
They're currently unemployed or under employed.
They're working in manufacturing and need to enhance their skills.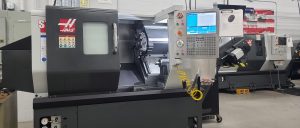 Courses Available:
Intro to General Machine Shop Practices
CNC Milling Setup
CNC Lathe Setup
Mastercam
Solidworks
GD&T  (Geometric Dimensioning & Tolerancing)
Print Reading
Welding
OSHA 10